ABOUT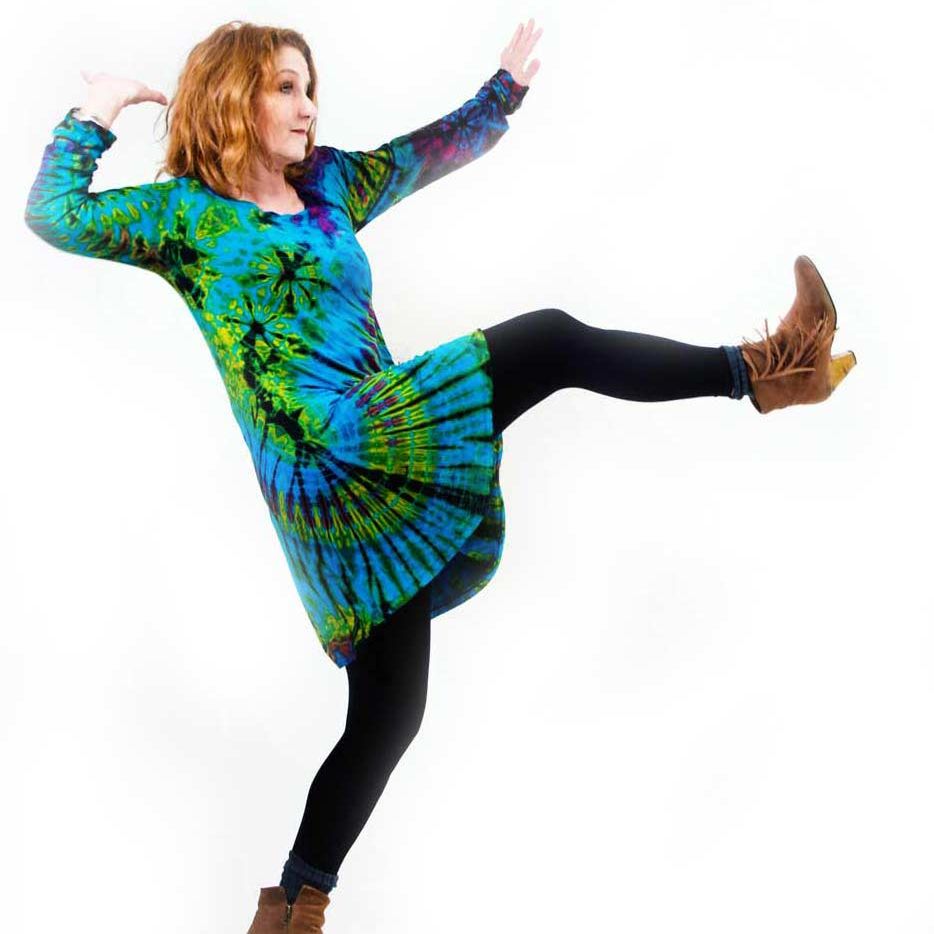 TERESA JAMES
Teresa James and the Rhythm Tramps are on quite a roll. 
Her persuasive pipes slathered in honey and soaked in Texas-bred sass, keyboardist Teresa James and her band, the Rhythm Tramps, have long reigned as one of Los Angeles' leading contemporary blues outfits, even though their uncommonly imaginative repertoire, much of it supplied by Terry Wilson, James' husband, producer, and bassist, is by no means strictly limited to the 12-bar form.  Their 2019 CD Here in Babylon was nominated for a Grammy in the Contemporary Blues Album category. 
Rose-Colored Glasses, the band's new release on Blue Heart Records, continues that proud tradition. It's their 12th album and once again showcases Teresa's enticing way with a lyric and Terry's prolific songwriting talent, poured over grooves that'll grab listeners and refuse to let go until the very last notes have rung. A coterie of Texas guitar greats guest on the set, including Anson Funderburgh, Lee Roy Parnell, Johnny Lee Schell, Snuffy Walden, and Dean Parks. "This new album is kind of veering a little bit more into soul," says Teresa. "But to me, blues is more of a state of mind. It's where you're coming from. It's the attitude and the heart that you bring to it."  
By any yardstick, Teresa got an uncommonly early start on her lifelong profession. "There was always music playing in my house. My dad was a huge music fan. He had all kinds of musical interests, so I was exposed to a lot of different kinds of music." "I studied classical music until I was about a sophomore in high school. When I was like eight or so, my dad taught me how to play guitar.  Those were the seeds which would eventually lead to a musical career including recordings with Walter Trout, Eric Burdon, Spencer Davis, Tommy Castro, Stephen Bruton, Randy Newman, LeeRoy Parnell, Neil Diamond, and more; plus live performances with countless others, including Marcia Ball, Levon Helm, Lloyd Jones, Delbert McClinton, and Eric Burdon & the Animals.  She has been a featured act on Delbert McClinton's Sandy Beaches Cruises for more than twenty years.
Teresa ultimately left Houston at the encouragement of Terry Wilson and his buddy Tony Braunagel, who had relocated to L.A. Terry proved the perfect musical cohort for Teresa. "His songs are brilliant. I think he's a really great songwriter. And we've collaborated on quite a few, but I think what I bring to his songs in the interpretation is just a good match. He knows the kinds of things that I'm going to be able to put myself into to expand them," she says. "Over the years, we have definitely developed a partnership that works."  Her band, The Rhythm Tramps, consists of world class players that have toured or recorded with artists including Eric Burdon & the Animals, Bonnie Raitt, Delbert McClinton, Jimmy Reed, Lightin' Hopkins, Jimmy Vaughan, Johnny Nash, Smokey Robinson, Tom Jones, Tower Of Power, and more.
In 1998, The Rhythm Tramps released their debut album, The Whole Enchilada, on Jesi-lu, with Teresa and Terry's studio cohorts including guitarists Watts, Schell, and Stephen Bruton. Braunagel and Herman Matthews manned the drums. Subsequent releases include Live (2000), Oh Yeah! (2003), The Rhythm Method (2004), and The Bottom Line in 2007. "The Bottom Line is a really good one," says Teresa. "We still do most of the songs on that album, and that was the one where we got the BMA nomination." Next up was Country by Request (2008), followed by 2010's You Know You Love It, Come On Home in 2012, Bonafide in 2016, and the Grammy-nominated Here in Babylon in 2018, which was mixed by Ed Cherney with Jay Bellerose on drums.
As if the band didn't keep her busy enough, Teresa has also done considerable vocal work on film soundtracks and song demos in Los Angeles. One of her favorite composers to work for in the studio is Randy Newman; she was one of the background singers on "Putin" from his 2017 CD Dark Matter.
Soon to have a full dozen albums under their collective belt spanning 23 exciting years, Teresa James & the Rhythm Tramps remain a staple of the Los Angeles-area blues scene in addition to an international touring artist, with a sound all their own.  Moving easily from Texas-style grease and blues into Memphis soul or New Orleans-flavored grooves and all points in between with fun and abandonment, as one critic said, "there are no clichés in this band."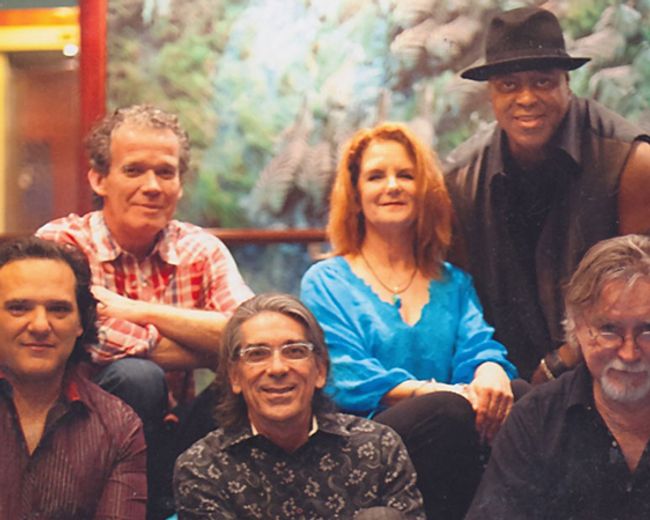 Our band, the Rhythm Tramps, has a long history: 
The first band to be called 'the Rhythm Tramps' was formed by Terry Wilson and Tony Braunagel when they were living in London back in the 70's. They were touring at the time with the rock band, Back Street Crawler (which also featured the legendary Paul Kossoff on guitar and John 'Rabbit' Bundrick who has been a long time keyboard player with The Who) and they missed playing the Texas style blues that they had grown up with, so they formed the 'Rhythm Tramps' and performed in local pubs. It got to be quite a hang for London musicians – legendary singer, Frankie Miller was one of the regulars, which also included whoever happened to be in town. The transient nature of the players spawned the name, 'the Rhythm Tramps'. In the years since Terry and I have re-established the Rhythm Tramp tradition, we have also had a lot of amazing players that have played with the band – some for several years at a time, some for just a few nights. Even though we have a steady group of players with us now, there are still occasions where we have the opportunity to bring in other players. Below our current roster, you'll find a partial list (in no particular order) of some of the people that we have had the pleasure of working with over the years.
---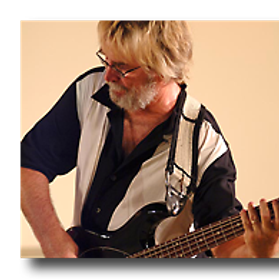 Terry Wilson
born: Warren, Arkansas
plays: bass and vocals
has played with: ERIC BURDON, JIMMY REED, JOHNNY NASH, BACKSTREET CRAWLER (PAUL KOSSOFF)

"Terry is the soul of the band. It is his vision and his songs that make up the essence of our music."
Prolific songwriter, imaginative producer, rock-solid bassist—for nearly forty years, Terry Wilson has handled a lot of crucial duties as half of the Rhythm Tramps' leadership. Wilson grew up in Deer Park, Texas, a suburb of Houston. Like his wife, Teresa James, he caught the music bug early. Though originally wanting to be a baseball pitcher, music took over. Weekend gigs were bringing in as much as 250 dollars at a time when salaries were no more than three bucks an hour. 
At age 19, Wilson switched from guitar to playing bass, and had gig opportunities seven nights a week. He and keyboard player John 'Rabbit' Bundrick were charter members of the rock band Blackwell and played on the eponymous 1970 album. Terry and Rabbit also started working with Johnny Nash, who was just getting into reggae at that time. 
As part of Bloontz All Star Blues Band, Terry recorded for Evolution Records at Electric Ladyland Studios in New York.  Not long after that Johnny Nash invited him on tour. Later, Rabbit invited Wilson and Tony Braunagel to come to London for a session for Island Records. As additional projects came in, they were offered a house in Chelsea while they worked as a house rhythm section to reinvent Island's publishing catalog. 
When Back Street Crawler was formed with Paul Kossoff, Wilson played on their 1975 debut album The Band Plays On (Atlantic Records), and wrote the title track. Their second and final album, 2nd Street, followed in 1976. When Kossoff passed away, it was time to return to Houston, where Wilson and Braunagel played with many different musicians, and Wilson ultimately met Teresa James. 
Wilson and Braunagel relocated to Los Angeles in early 1980. After two years of visits, James finally joined them. Their initial gigs together in 1983 were billed as T-Bird and the Moon Pies, James' nickname was T-Bird." 
At that time, Wilson also toured and recorded in Eric Burdon's band. He played on Burdon's 1982 album Eric Burdon Band and his '83 encore Power Company, and wrote "Love Is For All Time" for the reformed Animals' Ark album in 1983. 
Although they were gigging steadily around L.A., Teresa James and The Rhythm Tramps didn't make their recorded debut until 1998. Twenty years later, they received a GRAMMY nomination (Contemporary Blues Album) for Here in Babylon (2018). Either with his wife or on his own, Wilson has written much of the band's recorded material.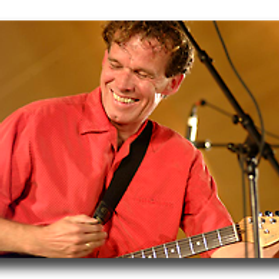 BILLY WATTS
born: New Brunswick, Canada
plays: guitars and vocals
has played with: JACKSON BROWNE, BONNIE RAITT,
MOJO MONKEYS, JENNIFER WARNES
​
"Billy is a true musician and a joy to have in the band. He always seems to know just the perfect thing to play to bring out the heart of our music."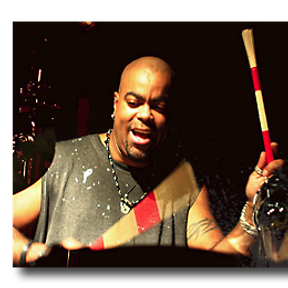 HERMAN MATTHEWS
born: Houston, Texas
​plays: drums and percussion
has played with: TOM JONES, TOWER OF POWER,
KENNY LOGGINS, GEORGE DUKE

"Herman has an eclectic style that is unlike any other drummer that I have ever worked with. He brings a wonderfully unique flavor to our music."